Galveston CPR Certifications
914 Market St, Galveston, TX 77555
Sunset
Our evening classes have the best views of the sunset that fills the class with natural lighting
Bag Mask Ventilations
Learn how to provide effectively provide bag mask ventilations to adults, children, and infants. Provide positive airway pressure when 100% concentrated oxygen.
Infant CPR
Learn how to properly perform CPR on Infants & save lives. Whether working with pediatrics or non-healthcare provider, this can happen anywhere with anyone you know.
Heimlich Maneuver
5 Back Slaps + 5 Chest Thrusts! Grab one of our infants and practice the Heimlich maneuver during our BLS or CPR/FA/AED Sessions.
Adult Heimlich Maneuver
Evere seen one of these before? This choke vest will allow you to practice the Heimlich for adults! Feel the accurate amount of pressure it takes to relieve potential airway obstructions
Adult CPR
30 compressions to 2 breaths! Whether in the park, gym, restaurant, anywhere, we will prepare you to perform CPR in urgent times of need and save the lifes of family, friends, & strangers!
CPR Certification Classes with Cardiox Care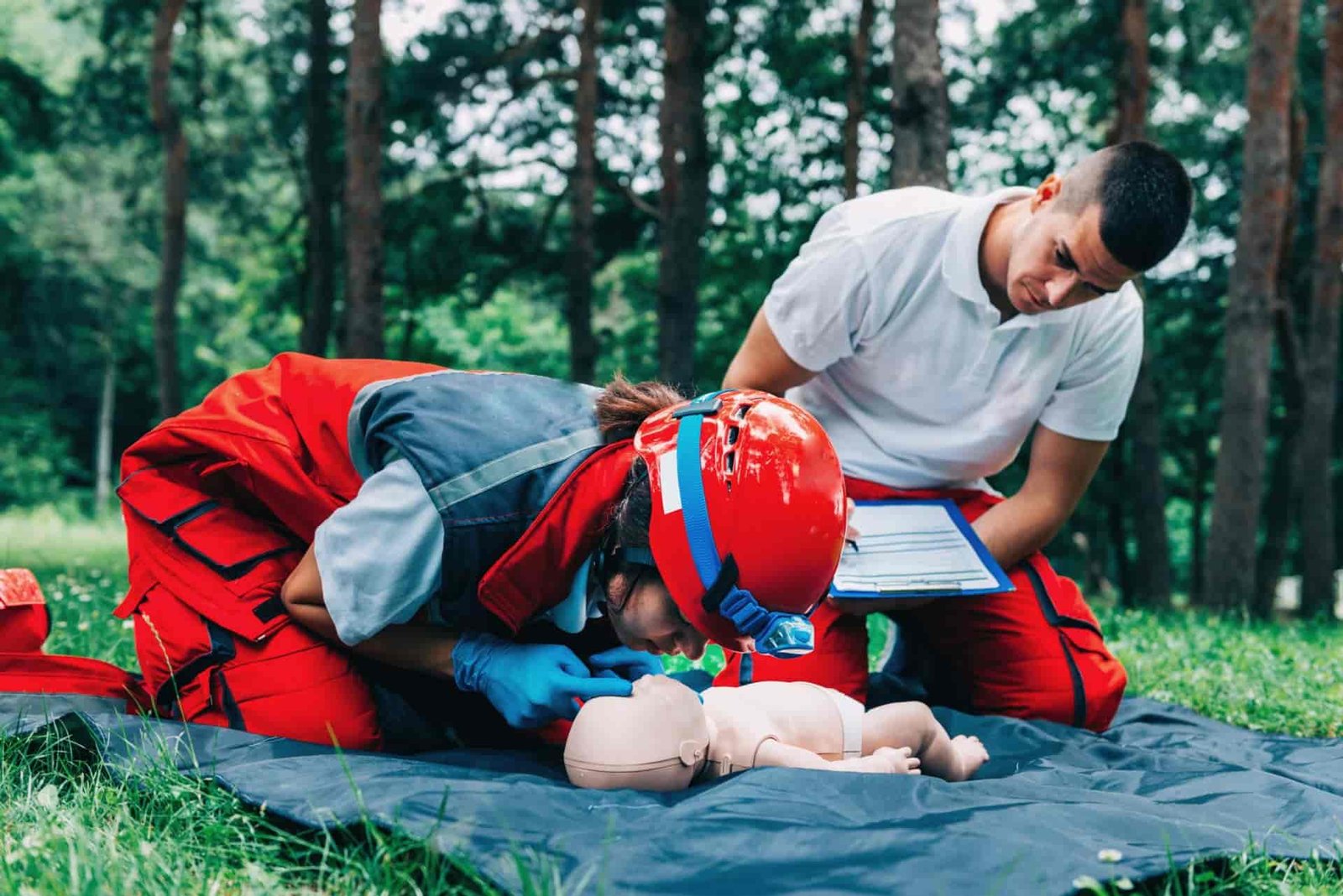 We don't just practice CPR, we teach it!
Our trainers are highly experienced and knowledgeable in their respective fields. Our trainers take a comprehensive approach to training, focusing on the development of practical skills and knowledge that can be used to improve survival rates. Our trainers are passionate about helping you succeed, and with their expertise and guidance, our customers can be confident that they will gain the necessary skills and understanding to effectively perform CPR.
At CPR Certifications By Cardiox, we provide interactive learning activities that increase engagement and team dynamics while fostering collaboration between participants. Our trainers also use real-world examples to help bring theory into practice, enabling our students to better understand how to apply the concepts they have learned during real-world encounters.
Incredible Training Sites
At CPR Certifications By Cardiox, we strive to find the best training locations for our customers. We offer a number of high-quality venues that provide a comfortable atmosphere, as well as all of the necessary amenities and equipment. Our selection process ensures that each location is suitable and up to our standards, ensuring a positive experience for all participants. With the convenience and cost savings of booking through us, customers will have more time to focus on their training. We believe that having great training locations can make all the difference in providing successful learning experiences.

We are continually searching for new training sites to open so you can have access to a nearby, convenient location that you'll enjoy returning to every 2 years when you need to renew. Feel free to search "Cardiox Care" online and see what others experiences are in our facilities.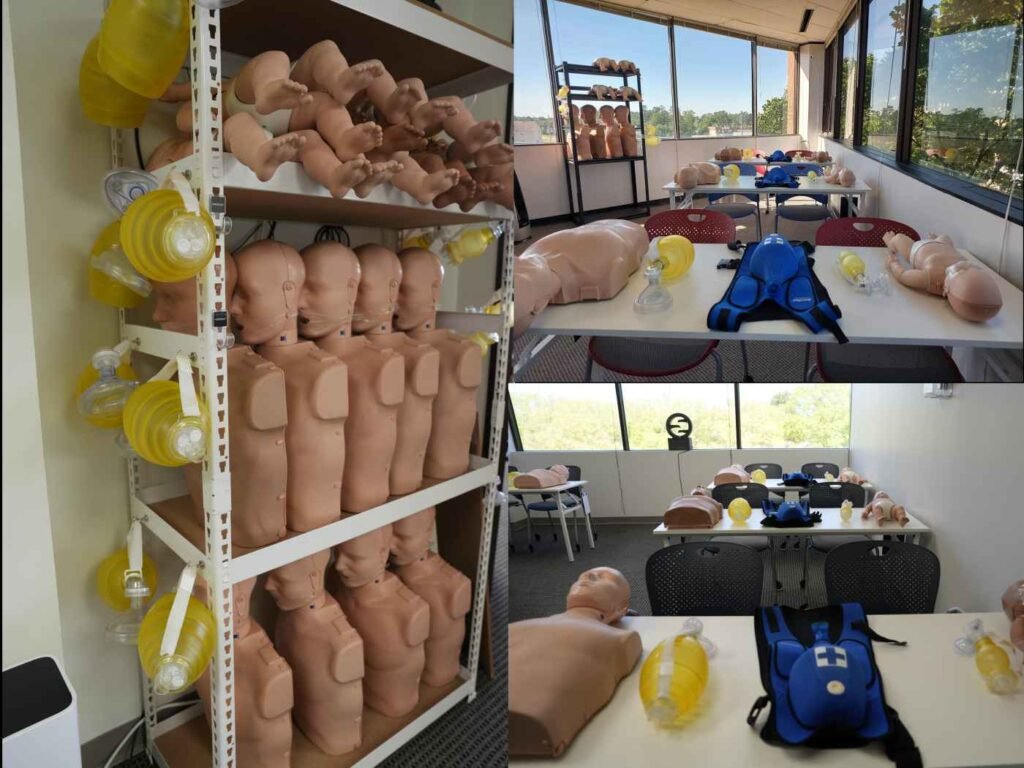 Prestan Manikins –  1-to-1 student-mannequin ratios. High quality manikins with a revolutionary rate monitor that offers instant feedback via LED's. Listen and feel the confirmation clicks, leave class feeling confident and prepared to provide high quality CPR in any scenario.</b
Bag Mask Devices – Practice bag-mask ventilations with both infants and adults.
Anti-Choke Vests –  These give you a realistic impression on the pressure it takes to be successful with the heimlich maneuver. Due to it not being mandatory, many companies don't bother including it, we do!
Sanitizer – Equipment is sanitized after every class. You also have access to multiple hand sanitizing dispensers throughout class.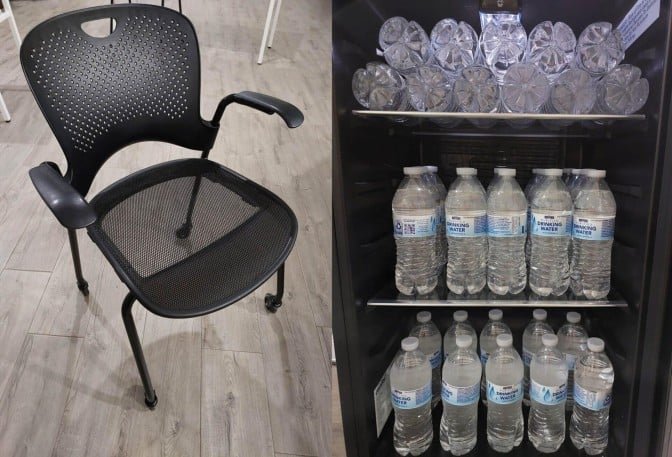 Herman Miller Caper Chair – Winner of a NeoCon Gold Award for task seating, the Caper Stacking Chair offers exceptional comfort and performance. Its design features a contoured molded polypropylene back with perforations & flex net seating to help maintain body temperature during long periods of sitting.
"Comfee" Coolers – Feeling warm after several sets of high quality impressions? Grab a FREE drink from our coolers to cool down set to 34F. Too cold? We also have room temp drinks available to you.
"Need" Desks – Smooth, high quality desks that stand out vs the cheap, narrow lifetime desks you typically find in CPR classes. "
Find all organizations offered & classes below
American Heart Association
CPR Classes Offered Below
CPR Classes Offered Below
American Health & Safety Institute
CPR Classes Offered Below
Read a few of our 130+ 5-Star Reviews!
Swipe right or left to view more reviews
Determine your price using the form below.